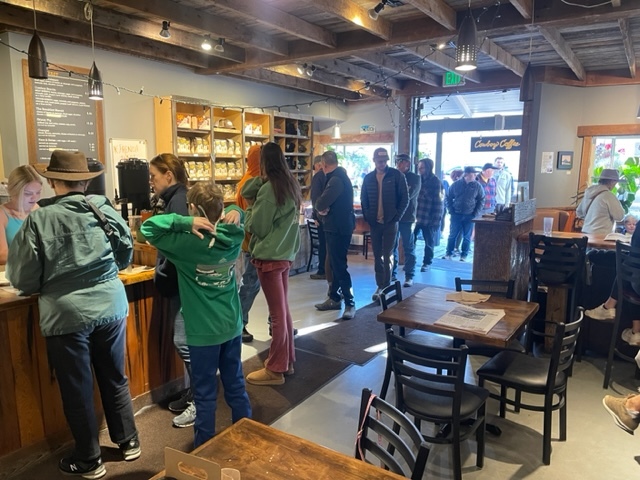 Our Story
About Cowboy Coffee Co.
®
Founded in 1989 in Jackson Hole, Wyoming, the Cowboy Coffee Company has long stood for unparalleled excellence and uncompromising quality. We seek, sample, and roast only the finest Arabica beans from around the globe so that we may deliver to our customers the most consistently delicious cup this side of the Mississippi. In the shadow of the mighty Tetons, winters out this way are harsh and the days can be long, a theme not forgotten in the design of our roasts and blends. Over the years, folks in this area have needed something to wake them up in the morning and keep them going all day, and that's where we found our niche.
Delivering quality coffee to quality, hard-working individuals have been important to us. As we've grown, we'd like to think we've refined and improved our coffee from what those pokes had back in the day, but we think it'll keep ya in the saddle just as long. Strong, bold, fresh roasted, that's Cowboy Coffee. A taste of the old west.